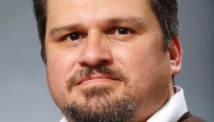 Editor's note: Ruben Navarrette is a CNN contributor and a nationally syndicated columnist with the Washington Post Writers Group. Follow him on Twitter: @rubennavarrette.
By Ruben Navarette, CNN Contributor
(CNN) - Sen. Marco Rubio was ready for his close-up, and he got it. Now you know what all the fuss is about.
Rubio, a rising star and possible 2016 GOP presidential hopeful, was picked to deliver the official Republican response to President Obama's State of the Union Address.
The selection tells you a lot about what the Republican Party has in store for Rubio, and what this 41-year-old son of Cuban immigrants can do for a party that needs to become more user-friendly for Latinos. His remarks were also delivered in Spanish.
Rubio's delivery was solid, his voice strong, and his passion unmistakable. The senator from Florida is an excellent communicator whose life experience - as the son of a bartender and hotel maid who worked hard so their children could get ahead - is easy for many Americans to connect with. In the Republican Party, there are the multimillionaires - and then there is Marco.
And the message that Rubio sought to communicate Tuesday night - about how making America prosperous comes from growing the middle class, expanding opportunity and protecting economic freedom, and not from increasing the footprint of government - came through loud and clear.
Read Ruben Navarette's full column