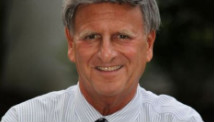 Editor's note: CNN Contributor Bob Greene is a best-selling author whose 25 books include "Late Edition: A Love Story"; "Duty: A Father, His Son, and the Man Who Won the War"; and "Once Upon a Town: The Miracle of the North Platte Canteen."
By Bob Greene, CNN Contributor
(CNN) - "I was owned by Johnson Bell and born in New Orleans, in Louisiana."
Those words were spoken by a man named Frank Bell.
He said that according "to the bill of sale, I'm 86 years old."
His words, and those of thousands of other American citizens, were transcribed in the 1930s, at the depth of the Great Depression. As part of President Franklin D. Roosevelt's efforts to restart the economy, the Works Progress Administration was founded, and one arm of the WPA was something called the Federal Writers' Project.
Men and women were hired by the government to work on various assignments documenting American history and American life.
One of those assignments, vast in scope, came to be known as the Slave Narratives.
"If a woman was a good breeder she brought a good price on the auction block," said Hattie Rogers, a North Carolina resident, when she was interviewed in 1937. "The slave buyers would come around and jab them in the stomach and look them over and if they thought they would have children fast they brought a good price."
We are in the midst of Black History Month. The slave years in the United States were not only black history, they were American history - the ugliest and most indefensible chapter.
Read Bob Greene's full column