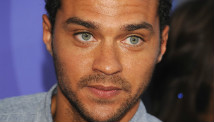 Editor's note: Jesse Williams is an actor/producer who plays Dr. Jackson Avery on the TV series "Grey's Anatomy." He is a Temple University graduate and former public high school teacher. Williams founded the production company, farWord Inc. and is an executive producer of "Question Bridge: Black Males." Follow him on Twitter and Tumblr. Note: This article contains offensive language.
By Jesse Williams, Special to CNN
(CNN) - Films such as "Django Unchained" carry with them an uncommonly high concentration of influence and opportunity. Due to the scarcity of diverse and inspiring representations on screen, Quentin Tarantino's latest movie casts a longer shadow than many are willing to acknowledge.
In a recent interview with UK Channel 4, Tarantino stated his goals and interpretation of the Oscar-nominated film's impact: "I've always wanted to explore slavery ... to give black American males a hero ... and revenge. ... I am responsible for people talking about slavery in America in a way they have not in 30 years."
He went on, "Violence on slaves hasn't been dealt with to the extent that I've dealt with it."
My personal biracial experience growing up on both sides of segregated hoods, suburbs and backcountry taught me a lot about the coded language and arithmetic of racism. I was often invisible when topics of race arose, the racial adoptee that you spoke honestly in front of.
I grew up hearing the candid dirt from both sides, and I studied it. The conversation was almost always influenced by something people read or saw on a screen. Media portrayals greatly affect, if not entirely construct, how we interpret "otherness." People see what they are shown, and little else.
Read Jesse Williams' full column