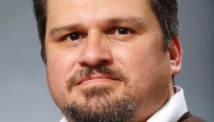 Editor's note: Ruben Navarrette is a CNN contributor and a nationally syndicated columnist with the Washington Post Writers Group. Follow him on Twitter: @rubennavarrette.
By Ruben Navarette, CNN Contributor
(CNN) - All those who are hoping that comprehensive immigration reform is going to happen this year - Latinos, businesses, churches, agriculture industry, law enforcement and others - are in for a rude awakening.
The trick for politicians will be to look as if they're doing something, when really they're doing nothing. But, regardless of how it looks, it's a long shot that Congress will pass immigration reform this year.
That's bad news for those who want to give the undocumented a chance to get right with the law and develop a sensible, fair and efficient policy for future immigrants. But it's good news for those who resist legalizing the undocumented because they're afraid of foreigners - either because of competition with their work ethic, or that they're changing the culture and complexion of the country.
The problem isn't just Republicans, who can't get on the same page about whether they want to be reformers. It's also Democrats, who seem to be playing the immigration reform camp for chumps.
The signs are everywhere, if you know where to look. For instance, a few days ago, a draft of President Obama's immigration reform plan was leaked. It took four years to write, and yet its key points fit on a cocktail napkin with room to spare.
FULL STORY