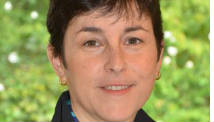 Editor's note: Frida Ghitis is a world affairs columnist for The Miami Herald and World Politics Review. A former CNN producer and correspondent, she is the author of "The End of Revolution: A Changing World in the Age of Live Television." Follow her on Twitter: @FridaGColumns
By Frida Ghitis, Special to CNN
(CNN) - A few hours before he announced the death of Venezuelan President Hugo Chavez, Vice President Nicolas Maduro repeated the claim that Chavez's fatal illness was caused by outsiders, and he labeled the opposition the "enemy of the nation." With that, he gave voice to one of the principal legacies of the Chavez era, one of divisiveness and scapegoating.
The Chavez legacy, however, includes much more than animosity between rich and poor, between left and right.
Chavez played a pivotal role in bringing the plight of Latin America's impoverished people to the top of the political agenda.
It was as if the former paratrooper grabbed a continent by the lapels and shouted "You must fight against poverty!" And the continent listened.
Even the people who vehemently disagreed with Chavez's neosocialist, populist ideology realized that economic inequality required urgent attention.
In the years after he came to power, aggressive anti-poverty programs have been launched in a number of Latin American countries, with impressive success.
Chavez improved the lot of the poor in Venezuela, and he had an impact on the reduction of inequality elsewhere in the region. But in the process, he deeply undermined Venezuelan democracy, and he created a model of authoritarianism that other autocrats copied, harming democracy in many countries.
FULL STORY