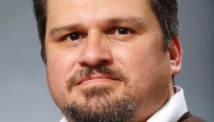 Editor's note: Ruben Navarrette Jr. is a CNN contributor and a nationally syndicated columnist with the Washington Post Writers Group. Follow him on Twitter: @rubennavarrette.
By Ruben Navarrette Jr., CNN Contributor
San Diego (CNN) - Did you think the Republican Party had cornered the market on racism, nativism and ethnic demagoguery? If so, think again.
That is the GOP's modus operandi when it comes to the immigration issue. In an ugly trend that started in the Southwest in the 1990s but has now moved on to the South and Midwest, Republicans have learned to scare up votes by exploiting fear of changing demographics and the anxiety that many Americans have about an "invasion" of illegal immigrants across the U.S.-Mexico border.
But this fear of foreigners has proven just effective enough that Democrats are now borrowing the GOP's playbook to advance their own causes.
Ruben Navarrette Jr.
Here's the difference: The voters who fear-mongering Democrats want to manipulate aren't so much afraid of what worries many conservatives - that immigrants are supposedly lowering our standard of living, changing the country's complexion and weakening our sense of national identity. They're more afraid that foreign workers - either here in the United States or even in their home countries - are going to take their jobs, lower wages, or prove so attractive to companies and factories that jobs go overseas.
In other words, the fears aren't cultural; they're economic. But the way that Democrats exploit those fears is still the same: racism, nativism and ethnic demagoguery.
FULL STORY