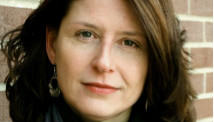 Editor's Note: Michele Wucker is publisher of World Policy Journal and president of the World Policy Institute (www.worldpolicy.org), a global ideas incubator focused on emerging challenges, thinkers and solutions. She also is a Young Global Leader of the World Economic Forum and author, most recently, of "LOCKOUT: Why America Keeps Getting Immigration Wrong When Our Prosperity Depends on Getting It Right."
By Michele Wucker, Special to CNN
(CNN) - The courage of women like Malala Yousafzai, the 15-year-old student leader in Pakistan who was shot and nearly died for fighting for girls' right to education; Nobel laureate Aung San Suu Kyi, who endured nearly 15 years of house arrest because of her stand for democracy in Myanmar; and of precedent-setting presidents like Ellen Johnson Sirleaf of Liberia and Dilma Rousseff of Brazil is inspirational.
America's women and work discussion could take a lesson from other countries.
Americans make plenty of pronouncements about why countries like Afghanistan and Saudi Arabia should let women go to school, drive cars and have many of the rights American women take for granted.
But focusing exclusively on the extreme examples of restrictions on women's rights elsewhere provides a convenient way to overlook the ways we could do better here at home.
We have an opportunity to learn from countries that are far ahead of the United States in closing the gender gap in leadership positions in politics and business, if we are open to it.
Female leaders around the world have taken heat for saying things other people didn't want to hear.
The same is happening in the United States with the ferocious and personal attacks on Facebook COO Sheryl Sandberg for her new book, "Lean In: Women, Work and the Will to Lead."
Sandberg doesn't pull punches on the professional and social obstacles facing women, but is taking heat for her valid point that women need to recognize ways in which they hold themselves back.
In my view, one way is to deny that there is a problem that needs attention: much like the business and government leaders who see the case for closing the gap but give it short shrift.
Research shows the clear business case for increasing the number of women in leadership positions. The World Economic Forum's annual Global Gender Gap Report notes that the smaller a country's gender gap, the more likely it is to be competitive.
Catalyst, which works to expand opportunities for women and business, shows that Fortune 500 companies with three or more female directors outperform those without by as much as 84%.
Iceland has been the top ranking country on the Global Gender Gap Report for the past four years, in part helped by flexible work arrangements for men and women.
Countries that have not made as much progress as they would like are adopting more aggressive tactics. In politics, Morocco has raised the participation of women in parliament to 10.8%, compared to just 4.6% in the Arab world, by introducing a 30-seat quota.
European officials saw the percentage of women on corporate boards, now about 14%, rising so slowly that it would take 40 years to approach gender balance in boardrooms. In response, the European Commission has proposed requiring women make up 40% of boards of the largest public companies by 2020, following Norway, which since 2008 has required publicly listed companies to have at least 40% of both women and men on their boards.
Even when the numbers show the right thing to do is clear, institutions are slow to change. In the United States, Ernst & Young reported that women hold only 14% of board seats at companies listed on the S&P Composite 1500 Index.
A startling 36% of companies do not have a woman on their boards of directors, according to GMI Ratings.
Parliaments around the world have more than tripled the percentage of women serving over the past decade, according to the International Parliamentary Union.
But while the United States elected a record number of  of women to the Senate last year, we still rank lower than most countries.
Not enough decision makers in the United States acknowledge that we need to be as aggressive as these other countries in closing the gender gap.
More women also can be pro-active in assessing where they and the system fall short, and make specific plans to do something about it.
Change can only happen when both decision makers and women recognize the areas where they can do better.
Looking at what women and men in other countries have done is a good place to start.
It's a luxury to be able to attack a successful woman who is honest about how important it is to recognize where we fall short before we can improve.