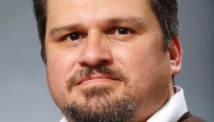 Editor's note: Ruben Navarrette Jr. is a CNN contributor and a nationally syndicated columnist with the Washington Post Writers Group. Follow him on Twitter: @rubennavarrette.
By Ruben Navarrette Jr., CNN Contributor
(CNN) - "It's about time!"
That was how a friend and fellow Mexican-American Catholic responded to the news that Cardinal Jorge Bergoglio of Argentina had been elected the first Latino pope in the nearly 2,000-year history of the Catholic Church. It was one of those spontaneous utterances that, while not politically correct, was at least honest and heartfelt.
It's about time.
FULL STORY