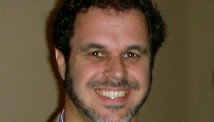 Editor's Note: David M. Hall, Ph.D., is the author of the book "Allies at Work: Creating a Lesbian, Gay, Bisexual, and Transgender Inclusive Work Environment." Hall teaches high school students and runs a graduate program in bullying prevention and diversity at bullyingpreventionstudies.com. He is on twitter @drdavidmhall.
By David M. Hall, Special to CNN
(CNN) - Times are changing for being openly gay or lesbian. The president has endorsed same-sex marriage, as are a growing number of politicians. The Boy Scouts are considering allowing Scouts to be out.
Even in the world of sports, Jason Collins, an NBA veteran, has come out of the closet.
But things don't seem to have changed that much in some high school gymnasiums as it has on the NBA basketball court.
Carla Hale worked as a physical education teacher at a Catholic school in Ohio, but lost her job after being "outed" in her mother's obituary, when she listed her female partner as her spouse. According to reports, an anonymous letter was sent to the Catholic Diocese of Columbus by a parent.
The next week, Hale was fired.
Sporting events and schools are the very places where people from every corner of our society come together. But in some ways, schools bring a different set of complications than the macho world of professional male athletes.
What is the difference between being out on the court or on the field, and being out in a classroom?
On the sports field, players answer not just to their coaches, but also the fans, and companies, for endorsement. We can sit in the stands – or visit the locker room–of almost any male sport and hear "man-up" language, and homophobic insults. Take for instance the viral video of a former Rutgers University basketball coach using homophobic language that dehumanizes and isolates those who might be gay.
In addition, if a player fears that he is going to lose valuable endorsements by coming out, many will hesitate to do so. Jason Collins is being seen as an inspiration because many gay male athletes fear that an athletic environment will not accept them for who they are.
In schools, teachers are accountable to a wide array of people: administrators, elected officials, parents, students. In
the case of Carla Hale, she is being financially and emotionally punished for her sexual orientation.
Employees in both of these environments face different pressures because of the increased level public scrutiny.
Fortune 500 companies lead in LGBT diversity and inclusion. Even when they are in states in which it is legal to fire someone for their sexual orientation or gender identity, the vast majority pass their own policies to protect employees from discrimination. They realize that in order to be competitive, employees need to be able to bring their whole selves to work.
These companies know that they need happy, engaged, and creative employees. If they do not have that, the consequences can be devastating to their bottom line.
But in our schools, and in our sports, LGBT employees still cannot bring their whole self to work.
Athletics and education are moving in the right direction, but there is a cost in human potential and productivity for each day that we do not have sports' teams and schools reflect the human dignity of those who are lesbian, gay, bisexual and transgender.
Our culture is changing, and we are starting to see more people willing to come out now, more than ever.
But it has not changed so much that a private education teacher grieving for her mother can not acknowledge her love for fear of losing her job.
The opinions expressed in this commentary are solely those of David M. Hall.