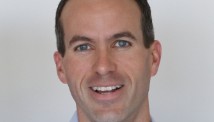 Editor's Note: Cyd Zeigler is co-founder of SB Nation's Outsports.com. He has reported on LGBT sports issues for over a decade and told the coming-out stories of many athletes including Wade Davis, John Amaechi and Alan Gendreau.
By Cyd Zeigler, Special to CNN
(CNN) - When Jason Collins announced that he is gay, it made headlines.  But when the WNBA's No. 1 draft pick, Brittney Griner, made the same announcement recently, it was met with less fanfare.
Part of that is the result of a stereotype that has persisted that women who play basketball are lesbians, while most men who play basketball are straight.
When a professional male athlete for one of the major sports comes out, it is breaking news, and start planning ticker-tape parades, despite men like David Kopay and John Amaechi already proving beyond a doubt that gay men are pro-athletes.
When a female athlete comes out of the closet, it is often met with a big, collective yawn. Griner coming out drew facetious comments like, "Shocker, there's a lesbian playing basketball." In fact, the lack of reaction in the news ended up being bigger news than her actual announcement.
It would be easy to blame the double standard in coverage only on stereotypes, but here are legitimate reasons Collins is getting the attention Griner's announcement never saw.
Collins is the first active player in his league to come out, and he is the first active player in any of the major men's sports –from hockey to tennis, basketball to golf – to come out publicly.
This is new ground. FULL POST