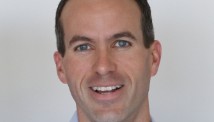 Editor's Note: Cyd Zeigler is co-founder of SB Nation's Outsports.com. He has reported on LGBT sports issues for over a decade and told the coming-out stories of many athletes including Wade Davis, John Amaechi and Alan Gendreau.
By Cyd Zeigler, Special to CNN
(CNN) - When Jason Collins announced that he is gay, it made headlines.  But when the WNBA's No. 1 draft pick, Brittney Griner, made the same announcement recently, it was met with less fanfare.
Part of that is the result of a stereotype that has persisted that women who play basketball are lesbians, while most men who play basketball are straight.
When a professional male athlete for one of the major sports comes out, it is breaking news, and start planning ticker-tape parades, despite men like David Kopay and John Amaechi already proving beyond a doubt that gay men are pro-athletes.
When a female athlete comes out of the closet, it is often met with a big, collective yawn. Griner coming out drew facetious comments like, "Shocker, there's a lesbian playing basketball." In fact, the lack of reaction in the news ended up being bigger news than her actual announcement.
It would be easy to blame the double standard in coverage only on stereotypes, but here are legitimate reasons Collins is getting the attention Griner's announcement never saw.
Collins is the first active player in his league to come out, and he is the first active player in any of the major men's sports –from hockey to tennis, basketball to golf – to come out publicly.
This is new ground.
Griner, on the other hand, had been beaten to the punch by a slew of female athletes including Billie Jean King and Martina Navratilova decades ago.
Recently, the WNBA's Seimone Augustus and pro soccer player Megan Rapinoe came out. The news of an out female athlete is not big news anymore, though there was a time when a lesbian athlete's announcement was big news.
When Sheryl Swoopes came out publicly in 2005, it garnered the headlines Collins' story is seeing now. While other WNBA players had quietly shared their sexual orientation before, Swoopes did it in grand fashion, hiring public relations guru Howard Bragman to manage the media onslaught.
She was also, by far, the biggest name in her sport to ever make the announcement, and the media reacted accordingly.
While Griner is a big name with a big stature, she simply doesn't yet measure up to Swoopes' Olympic gold medals, league MVP awards and WNBA championships.
The biggest reason Collins' news is getting the attention is because it's new. A dozen active male pro athletes haven't come before him.
Griner and Collins themselves seemed to acknowledge this difference simply by the way they told their stories. Griner mentioned it casually in an interview and did not follow up. Collins, on the other hand, made his announcement in a very planned way, appearing on the cover of Sports Illustrated, with a well-written column that, among other things, openly discussed his place in history.
Almost no one saw his news coming.
Both of these athletes' revelations are important. Whether the media paid attention to one more than the other is a footnote to the advances they both made in equality this month.
I look forward to the day when an announcement like that of Collins is treated exactly like that of Griner: "Ho-hum, there's a gay guy playing basketball."
The opinions expressed in this commentary are solely those of Cyd Zeigler.