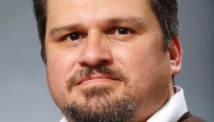 Editor's note: Ruben Navarrette is a CNN contributor and a nationally syndicated columnist with the Washington Post Writers Group. Follow him on Twitter: @rubennavarrette.
By Ruben Navarette, CNN Contributor
(CNN) - You wouldn't think that gay rights would be on a collision course with immigration reform. After all, what does one of these things have to do with another?
Not all that much. Yet, the fact is, these two worthwhile causes are about to collide, running right into one another at high speed. All for the sake of politics.
Here's why: The Gang of Eight's bipartisan immigration reform compromise bill - "The Border Security, Economic Opportunity, and Modernization Act of 2013"– combines border security and temporary guest workers with a pathway to green cards and U.S. citizenship for the estimated 11 million illegal immigrants in the United States.
You've probably heard about how there are many on the right who want to kill the bill to please anti-Latino nativists. The weapon of choice seems to be the amendment process; more than 300 changes were proposed.
FULL STORY