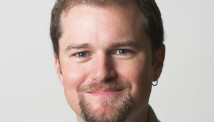 Editor's note: David M. Perry is an associate professor of history at Dominican University in River Forest, Illinois. His blog is How Did We Get Into This Mess. Follow him on Twitter.
(CNN) - When the rocket scientist Yvonne Brill died in March, The New York Times celebrated her as the maker of a "mean beef stroganoff" and "the world's best mother." When my 4-year-old daughter, Ellie, a wildly creative and interesting girl, finished a year of preschool last week, her teachers gave her an award for being the best dressed.
A few years ago at my son's preschool camp award ceremony, I sat silently as well-meaning counselors called each child forward. Girls: best hair, best clothes, best friend, best helper and best artist. Boys: best runner, best climber, best builder and best thrower. My son won best soccer player. In general, girls received awards for their personalities and appearance and boys for their actions and physical attributes.
It was similar at my daughter's ceremony, where the teacher told us that all the children were so excited to see what award they would receive; it had obviously been built up as a big deal. The gender disparity was subtle but present.
Read David M. Perry's full column