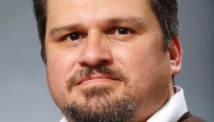 Editor's note: Ruben Navarrette is a CNN contributor and a nationally syndicated columnist with the Washington Post Writers Group. Follow him on Twitter: @rubennavarrette.
By Ruben Navarrette, CNN Contributor
San Diego (CNN) - Former Wyoming Sen. Al Simpson knows a thing or two about passing landmark immigration reform. My friend and former graduate school professor did it in 1986 with the Immigration Reform and Control Act, which he co-authored with former Rep. Romano Mazzoli.
Simpson knows that the endeavor is not for the faint of heart, or the thin-skinned or the easily disillusioned. It means navigating one of the wackiest and wickedest debates in our public discourse. The immigration debate, he likes to say, is filled with "emotion, fear, guilt and racism."
It is no wonder that most lawmakers won't go anywhere near the immigration issue. For those who grab the bull by the horns and wrestle it to the ground, things can get frustrating.
So began the education of Marco Rubio. The Florida senator is the de-facto leader of the Gang of Eight, the bipartisan group of senators pushing for immigration reform. Rubio has become the face of immigration reform. He is the most articulate advocate and the game's most valuable player in large part because he is charged with rounding up Republican votes.
Meanwhile, if Rubio were to withdraw support for the bill, it wouldn't just be a game changer. It would be game over.
FULL STORY