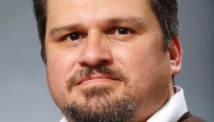 Editor's note: Ruben Navarrette is a CNN contributor and a nationally syndicated columnist with the Washington Post Writers Group. Follow him on Twitter: @rubennavarrette.
By Ruben Navarette, CNN Contributor
(CNN) - The scoreboard was clear.
Winner: 11-year-old Sebastien De La Cruz, "El Charro de Oro" (the golden horseman) who became a national story after he sang the national anthem at Game 3 of the NBA playoff series between the San Antonio Spurs and Miami Heat and showed a lot of a talent, heart and class.
Losers: The haters and racists who - displaying a lot of ignorance - hid behind the anonymity of Twitter to spew venom and attack the little guy because they thought that no one dressed in a mariachi outfit was certified American enough to sing "The Star-Spangled Banner."
ere's a sample:
"This lil Mexican snuck in the country like 4 hours ago now he's singing the anthem" - Francois@A2daO
"Who dat lil #Wetback sangin the national anthem at the #Heat game????" - TJ THA DJ@Tj_Tha_Dj
"Can't believe they had the nerve to have a beaner sing the national anthem of AMERICA #smh" - THE_GREAT_WHITE@bdub597
"Is this the American National Anthem or the Mexican Hat Dance? Get this lil kid out of here" - StevenDavid@A1R_STEVEN
"So illegal aliens can sing The National Anthem @ games now?" - Mr.CheckYaDm@DJ_BMONEY
What does it mean to be an American anyway?
Read Ruben Navarette's full column