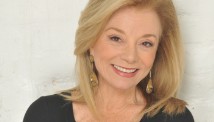 Editor's note: Sylvia Ann Hewlett is an economist and the founding president and CEO of the Center for Talent Innovation, a Manhattan-based think tank. For the last nine years she's directed the Gender and Policy Program at Columbia University's School of International and Public Affairs. She's also co-director of the Women's Leadership Program at the Columbia Business School, and is the author of the forthcoming "Forget a Mentor, Find a Sponsor."
By Sylvia Ann Hewlett, Special to CNN
(CNN) - Early in Dara's career, she was told by a coach that "honey attracts more bees than vinegar," so she took pains to rein in her natural candor and soften her opinions. But when she started her present job as vice president at a national retailer, her boss told her she was too nice. "Where's the balance?" Dara muses. "Do they want me to be harder or softer? With men or with women? With my superiors or my subordinates? It's tricky to figure out."
Call it the Goldilocks Syndrome. That's the double bind women too often find themselves entangled in when they try to prove they have what it takes to be a leader. They're called out for being either too this or too that: too feminine or too masculine, too self-deprecating or too self-aggrandizing, too frumpy or too provocative, too bossy (read: bitch) or too circumspect (read: cream puff). They're never "just right."
In short, smart women face tough choices. Should they try to be perceived as competent or likeable? A recent study suggests cheerfulness could hold back female leaders, which is just the latest in a body of research exploring the behavioral barriers women encounter on the road to the top.
FULL STORY