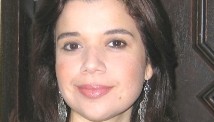 Editor's note: Ana Navarro, a Republican strategist and commentator, served as national Hispanic campaign chairwoman for John McCain in 2008 and national Hispanic co-chair for Jon Huntsman's 2012 campaign. Follow her on Twitter @ananavarro.
By Ana Navarro, CNN Contributor
(CNN) - There is a new level of intensity in the courting of the Hispanic vote, and it culminated last week in two Univision Candidate Forums, one with Gov. Mitt Romney and one with President Barack Obama.
But before I get to that, there's the issue of the secretly recorded videotape of Romney's remarks at a fundraiser earlier this year, where he was caught on camera saying it would have been helpful if he were Latino. This election cycle, we have seen political operatives perfect the art of feigned outrage. After the video was released, Democrats pounced on the remark, calling it offensive and insulting.
The question regarding Romney possibly having Mexican heritage has come up before. Romney's father was born in a colony of American Mormons in Mexico and soon after, the family moved back to the United States. In Romney's last interview with Univision, in January, the network's co-anchor, Jorge Ramos - who is fiercely proud of his Mexican descent - told Romney that under the Mexican Constitution, he could claim Mexican citizenship. Ramos asked Romney why he wasn't embracing his Mexican roots when he could be the first Latino president.
Romney answered then with a similar answer to the one on the video. He gave a brief description of the circumstances of his father's birth, but then explained that neither he nor his dad was Mexican or had any claim to Hispanic heritage. He finished by quipping, "I don't think people would think I was being honest with them if I said I was Mexican-American. But I would appreciate it if you'd get that word out."
I saw nothing wrong with Romney's answer. Neither did Ramos. Romney is not funny. When he tries to be, it often comes across as awkward. But his remark was not offensive. What would be insulting is if he used his father's Mexican birth to try to pass himself off as what he is not, solely for political purposes.
Read Ana Navarro's full column