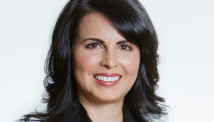 Editor's Note: Annette Prieto-Llopis is director of client relations and coach for the Center for Hispanic Leadership. The center consults with Fortune 500 organizations to give Hispanic leaders and consumers a voice.  She is also involved with Resolve, the national infertility association that is promoting April 22 to 28 as National Infertility Awareness Week.
By Annette Prieto-Llopis, Special to CNN
(CNN) - My mother, a Cuban immigrant, had three expectations of me as a child:  To graduate from college, get married and become a mother. So far, I have fulfilled two of them. I became a high school teacher and a wife, but at 40-years-old have yet been able to conceive a child. It is an awful predicament to experience: the stigma of infertility plus the expectations - from my Latino family and community– to become a mother. Being the only Latina in your family without children makes you feel ashamed and isolated.  Watching your friends experience the joy of motherhood leaves you feeling empty and forgotten. As a Latina isn't it my God-given right to be a mami?
As a Latina, the inability to get pregnant is the most overwhelming sense of failure. The perception is that something is wrong with you as a mujer. In a culture that prides itself on the importance of family, I was underperforming.
That's how I felt, until now.