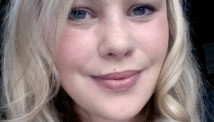 Editor's note: Diana Prichard lives and works at the intersection of the alternative food movement and the reality of modern agriculture and believes that a finer-tuned food future is possible without all the in-fighting. She operates a small, niche pork operation; running a few hundred hogs per year in the heart of Michigan's farm country. You can follow her story at RighteousBacon.com, Twitter and Facebook.
By Diana Prichard, Special to CNN
(CNN) - I'll never forget my first agriculture conference. I carefully selected the sessions I wanted to attend and made sure I arrived at the one and only panel dedicated to women in ag early. I picked a seat, pulled my favorite pen and a trusty notebook out of my bag and got ready for what I assumed would be an education-filled hour.
And I suppose, in hindsight, what followed was an education – just not in the way I'd expected.
I will never get back the sixty minutes of my life I spent in that room and all I have to show for it is the knowledge of how a couple dozen women met their husbands. Or, as they were lovingly referred to that day, "their farmers." I suppose I could have shared a video of my own birth to shake things up a bit. That is, after all, when I met myself, but at the time all I could muster was stunned silence.
The sexism wasn't new, of course. It was sitting in a room full of other women that I had wrongly assumed would understand it that caught me by surprise.
Read the full post on CNN's Eatocracy blog