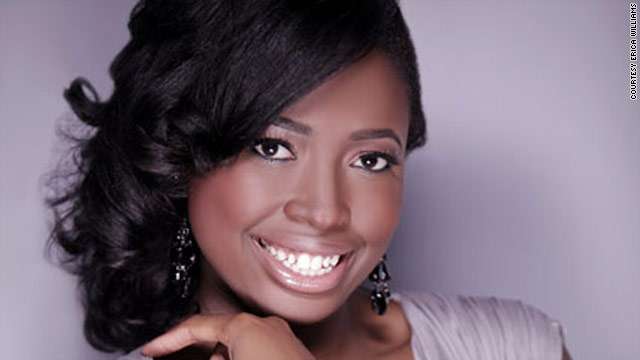 Editor's note: Erica Williams is a social impact strategist and World Economic Forum Young Global Shaper. She is the CEO of EWS Strategies, a social impact consulting firm that works with high-impact businesses and next generation leaders.
By Erica Williams, Special to CNN
(CNN) - Millennials have gotten a bad rap lately.
Despite much evidence to the contrary, we are seen as selfish and entitled, with little regard for the actual values that we espouse and the socio-economic context in which we live.
But a recent Telefónica-Financial Times Global Millennial Survey - which spoke to more than 12,000 adult millennials, including 1,000 Americans - adds insight to not only what millennials believe, but also what they are doing as a result of their beliefs.
In a world with unrepresentative governments, rising economic gaps in a fluctuating economy, and persistent gender gaps, millennials are blending new ideas about work with their desire to change the world to confidently face harsh societal realities and realize their vision for a brighter future.
As a millennial woman who works to help businesses and young leaders do good and implement innovative social change projects, I have spent the better part of my career working with ambitious, mission-driven millennials.
I know all too well the economic, societal and environmental pressures that this generation faces.
For almost a decade, I worked as an advocate and young nonprofit leader, tackling these and other issues and had begun to achieve professional success
But a year ago, I began to feel an itch. I started to ask myself a series of questions that became louder day by day: Am I fighting these obstacles and pursuing justice as creatively as I know how? Are there new – better and faster – ways to change the world? Am I really making a difference – and doing so in a way that allows me to live a full, financially stable life?
These questions – about money, creativity, work-life balance, and innovation – are often regarded as entitled and self-centered.
But they are far from it. They are a logical and empowered response to a world in which amazing tools are at our fingertips and unprecedented pressures are on our shoulders. FULL POST