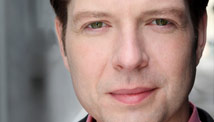 Editor's note: Fernando Espuelas is the host and managing editor of the national talk show "Fernando Espuelas" on Univision Radio. He is also a political analyst on television, print and online. Espuelas is a Henry Crown Fellow at the Aspen Institute.
Watch In America's documentary about the race to capture the Latino Vote on CNN, October 2012.
By Fernando Espuelas, Special to CNN
(CNN) - Republican political lore has it that Latinos are natural GOP voters. Family-oriented and deeply religious in many cases, Latinos would seem to be a natural segment of the electorate to connect with the Republican social conservative ethos that dominates today's GOP.
But voting patterns have shown a different reality – so far, American Latinos have tended, election after election, to prefer Democratic candidates by wide margins. In the last presidential election cycle, for example, Barack Obama captured 67% of the Latino vote to John McCain's 31%. In key swing states such as Florida, Colorado, Nevada and New Mexico, Latinos provided Obama's margin of victory.
It is clear, as we head into November's national election, that it will be very difficult for either the eventual GOP nominee or the president to win the election without a strong showing among this growing group of voters. Candidates are eagerly reaching out to Latino voters in South Carolina and Florida with Spanish-language ads and targeted events.
Yet, when I speak with Republican strategists, smart people with records of success in electing candidates, I am struck by how little they seem to know about American Latinos.