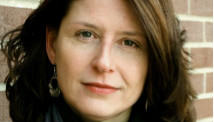 Editor's Note: Michele Wucker is publisher of World Policy Journal and president of the World Policy Institute (www.worldpolicy.org), a global ideas incubator focused on emerging challenges, thinkers and solutions. She also is a Young Global Leader of the World Economic Forum and author, most recently, of "LOCKOUT: Why America Keeps Getting Immigration Wrong When Our Prosperity Depends on Getting It Right."
By Michele Wucker, Special to CNN
(CNN) - The courage of women like Malala Yousafzai, the 15-year-old student leader in Pakistan who was shot and nearly died for fighting for girls' right to education; Nobel laureate Aung San Suu Kyi, who endured nearly 15 years of house arrest because of her stand for democracy in Myanmar; and of precedent-setting presidents like Ellen Johnson Sirleaf of Liberia and Dilma Rousseff of Brazil is inspirational.
America's women and work discussion could take a lesson from other countries.
Americans make plenty of pronouncements about why countries like Afghanistan and Saudi Arabia should let women go to school, drive cars and have many of the rights American women take for granted.
But focusing exclusively on the extreme examples of restrictions on women's rights elsewhere provides a convenient way to overlook the ways we could do better here at home.
We have an opportunity to learn from countries that are far ahead of the United States in closing the gender gap in leadership positions in politics and business, if we are open to it. FULL POST