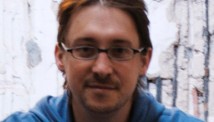 Editor's note: Nathan Gunter is the managing editor of Oklahoma Today magazine, the state's official magazine. A graduate of Westmoore High School in Moore, Oklahoma, he holds degrees from Wake Forest University and the University of Oklahoma.
By Nathan Gunter, Special to CNN
(CNN) - Oklahomans have a special relationship with the sky. We know how to look up. On the prairies of western Oklahoma, the skies are so big, and so full, it is easy to feel you may begin to fall upward, or even fly. To live underneath this unbroken expanse of heaven can be at once inspiring and terrifying.
Every Okie has seen those skies turn scary, and every Okie accepts that atmospheric instability is a part of our legacy. In school and from our trusted local meteorologists, we learn from an early age what to look for in a sky, in a radar map and in a safe place.
Green-tinted clouds are never a good sign; a hook echo on a radar - the telltale swirl at the edge of a storm pattern indicating strong rotation - means take cover. Underground is best, in a basement or storm shelter. But a small, ground-floor room with no exterior walls will do if the tornado isn't too strong. Cover up with a mattress or thick blanket to avoid debris; don't open all the windows in the house, contrary to now discredited advice; don't hide under an overpass.
FULL STORY