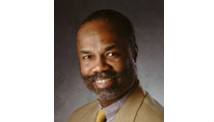 Editor's Note: Ronald E. Hall, Ph.D. is a professor at Michigan State University and the author of "The Melanin Millennium." He has lectured on skin color both domestically and internationally, and testified as an expert witness in skin color discrimination cases. His forthcoming book is a revised edition of "The Color Complex."
By Ronald E. Hall, Special to CNN
(CNN) - In the early part of this century, there were separate facilities for blacks and whites, the Ku Klux Klan was a popular white supremacist organization and racism was easy to see.
In 1964, civil rights legislation outlawed racial discrimination, and there has been an advance of racial equality, including the election, and re-election of the first black president.
But while overt acts of racism have declined, discrimination continues in another form: colorism.
Colorism is a manifestation of how Western imperialism has exported European ideals, most notably the universal idealization of light skin, to American shores.
Not only have whites discriminated against blacks because of skin color, but people of color have also discriminated against one another. While colorism has existed for some time, it has only been recently acknowledged, as seen in the increase of legal cases and studies examining this "ism." FULL POST