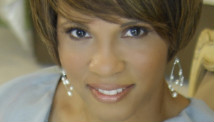 Editor's note: Sophia A. Nelson is a columnist and political analyst. She is the author of "Black Woman Redefined: Dispelling Myths and Discovering Fulfillment in the Age of Michelle Obama."
By Sophia A. Nelson, Special to CNN
(CNN) - Let's get right to it: The Republican National Convention has struggled with balancing imagery and tone when it comes to the matter of its lack of diversity and inclusion.
This is nothing new.
However, what has struck this former lifelong Republican-turned-independent is that the convention has staked its future on "nostalgia" versus "newness."
Republicans, including a rousing speech by former U.S. Secretary of State Condoleezza Rice, are asking Americans to look back, to remember who we were and to remember what made us great.
Not a bad thing I guess if you are over 50, white, from the South or Midwest and feel like the America you once loved has gone to hell in a handbasket.
The problem with this vision, for many Americans, is that it is not inspirational.  It does not invoke a new frontier, a new way forward. It does not offer a way out of the pain and distress that the Great Recession has had on people of color.
Communities of color look for candidates who can relate to their unique American experience: hence the great success of Bill Clinton and Barack Obama versus the lackluster support for Al Gore and John Kerry.
Opinion: GOP, big tent or big mess?
The Mitt Romney-Paul Ryan vision is a pragmatic, reasonable business approach to problem-solving. Good stuff if you are working in corporate America or on Wall Street. Not so much if you are on Main Street and need to feel comfortable with the guy who sits in the Oval Office.
Republicans have a "message" problem and are unable to connect with communities of color, and they also have a "messenger" problem. Here is my advice on how they can gain credibility with these communities.  FULL POST